Latest News
Ten Year Anniversary 13 Feb 2018
This year Mercig Studios is celebrating it's ten year anniversary. Many many thanks to all my customers that have made it such a success :)
New camera and software 18 Jan 2018
With a new camera and the use of image stacking there should be a noticeable improvement in the quality of images on the website.
As can be seen in the photo below the loco now remains in focus from the front to the back.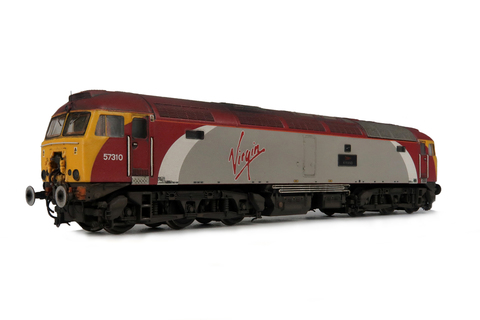 Prices 18 Jan 2018
It has been many many years since the last price rise, so due to rising costs I have introduced some small price rises. This really only affects the initial starting price with only a small number of the optional extras changing price.
The price rise does not affect any work that has already been taken on, as well as any quotes given out prior to the price rise are still valid.
Website Update 30 Dec 2017
Lots of new photos added to class 25, 26, 33, 37, 47, wagons, coaches and steam galleries
Plus new gallery section for the latest class 40.
Website Update 13 Sep 2017
A bumper update today with many photos added to class 08,25,37,47,60,70 and coaches galleries.